CROMWELL PROJECT: PISA MOORINGS.
CROMWELL 
PROJECT:
PISA MOORINGS.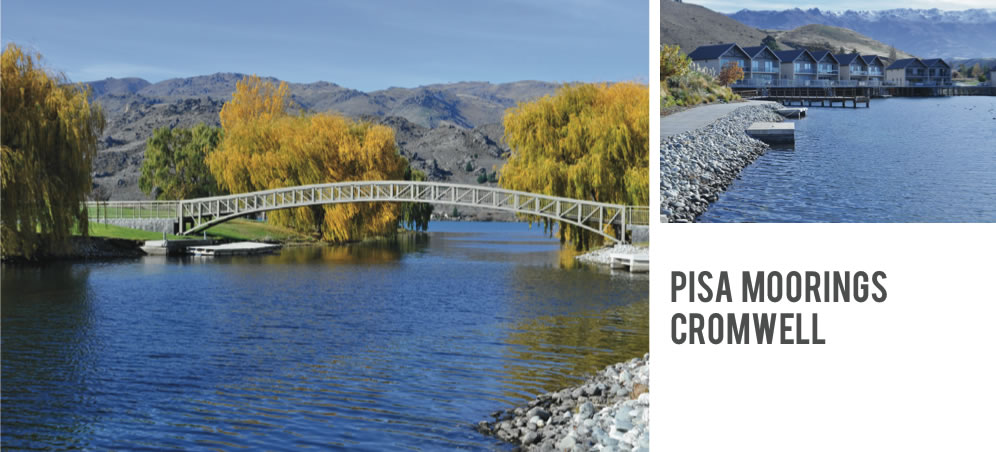 Paterson Pitts was the lead consultant on this complex and ground breaking development, the only overwater marina apartment resort in New Zealand. The apartments and their associated bar/restaurant and planned conference facility and commercial/retail development has involved Environment Court mediation negotiations, a multitude of consents and variations to consents from both the District and Regional Councils and complex negotiations with the District Council over the extension of reticulated services to the site and the fair apportionment of development contributions for such an unusual development.
The project was constructed under a very tight time frame and titles were delivered on time and on budget. This was largely due to an innovative contractual partnership arrangement between Paterson Pitts as consultant, the head contractor, the developer and the developer's legal team. It has been a pleasure working with a visionary and committed developer to produce such an outstanding asset for Central Otago. Whether you are a first time small or large experienced subdivider/property developer, then Paterson Pitts has the expertise, experience and contacts to fully project manage and facilitate your development.