WANAKA PROJECT: WANAKA FIRE STATION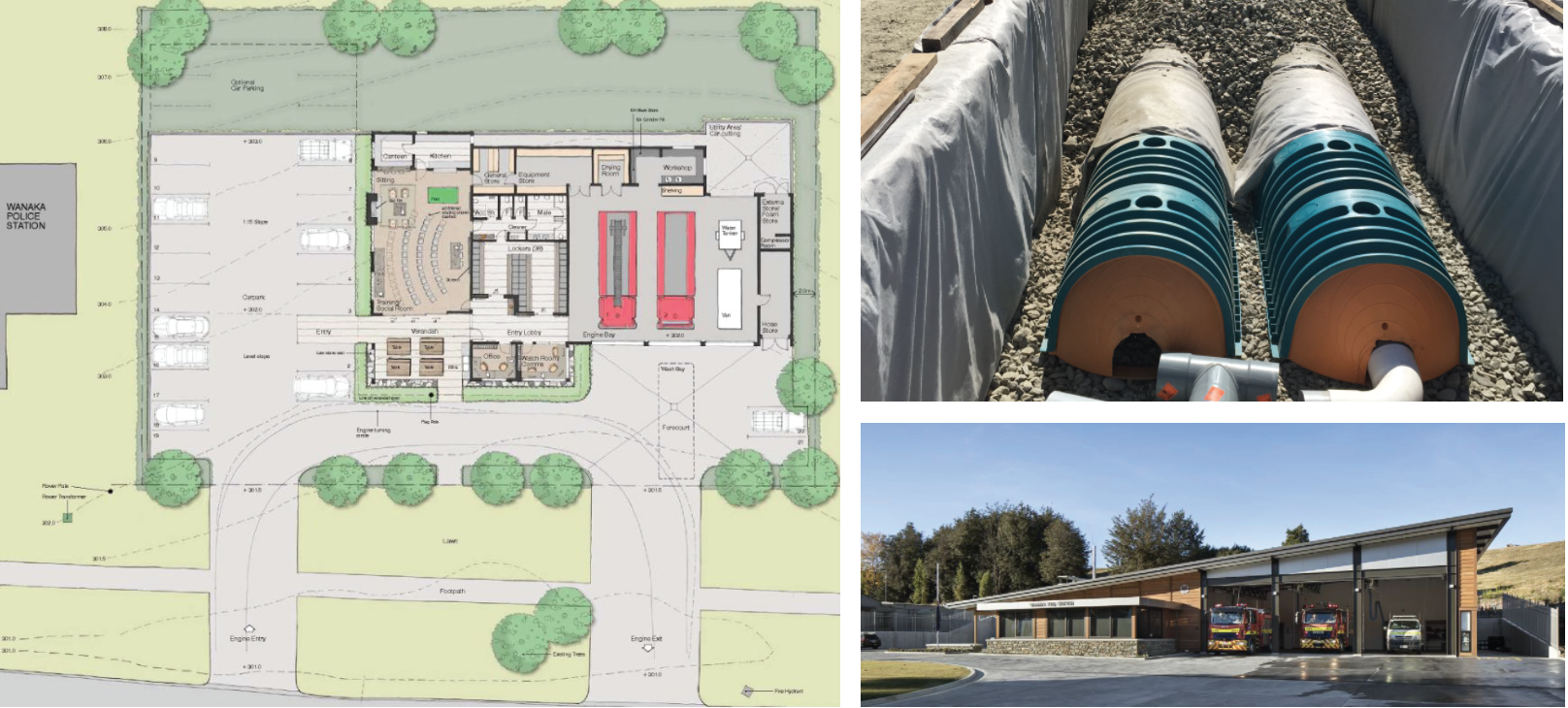 Paterson Pitts provided planning, surveying and engineering services associated with the consenting and building of the Wanaka Fire Station.
This project contained some challenging stormwater design solutions. The existing area was known for its problematic stormwater ponding during rain events. Paterson Pitts designed a solution that resolved not only the disposal of stormwater from the Fire Station site but also addressed the existing ponding issue within the Council owned road berm. The stormwater solution required attenuation of stormwater to ensure a low impact stormwater design outcome.
Working alongside the builder, architect and Fire Services' property manager we helped problem solve several engineering issues during the construction both with onsite drainage and offsite roading. The team approach worked well to deliver a fantastic asset which will serve the Wanaka community for the coming decades.
Contact Mike Botting at Paterson Pitts to discuss your engineering project.